As our loved ones age, it can be difficult to watch them struggle with daily tasks that were once easy for them. Whether it's due to physical limitations or health concerns, it may be time to start talking to them about the possibility of assisted living. With some planning and consideration, you can open doors to new opportunities and help improve the quality of life for your loved ones by talking to them about assisted living.
Tips for talking to your parents about assisted living include starting the conversation early, listening attentively, sharing your observations and perspectives, involving other family members or professionals, and respecting their decisions.
Tips for Talking to Your Parents About Assisted Living
So, how can you approach and talk to your parents about assisted living? Here are some tips:
Start the Conversation Early
Don't wait until the situation becomes urgent or an accident happens. Create an open and ongoing dialogue about your parents' health, living conditions, and preferences.
Listen Attentively
Give your parents enough time to express their concerns, hopes, and goals. Validate their feelings and acknowledge their strengths and challenges. Avoid making assumptions or lecturing them.
Share Your Observations & Perspectives
Based on your research and experience, provide your parents with objective and useful information about the benefits of assisted living. Explain the different types of services and costs. Ask them what aspects are most important to them and try to find a match.
Involve Other Family Members or Professionals
If possible, invite your siblings, spouse, or advisors to join the conversation. They can bring different points of view, complement your knowledge, and offer emotional support. Alternatively, consider consulting with an elder care specialist, a geriatric care manager, or a social worker. They can provide expert guidance and resources.
Respect Their Decisions
Ultimately, your parents have the right to choose whether or not to move to assisted living. Even if you disagree with their choices, try to understand their reasons and wishes. Assure them that you will continue to support them and stay connected.
Remember, talking about assisted living is not just about a physical space or a financial decision. It is a process of caring, communication, and collaboration that honors your parents' dignity and autonomy.
Understanding Assisted Living
Assisted living is a type of long-term care facility that provides personalized assistance to seniors who need help with daily activities. The facility offers a safe and secure living environment with 24-hour supervision and access to medical services. Here are some benefits of assisted living:
Personalized care: Assisted living provides individualized care plans tailored to each resident's needs.
Socialization opportunities: Seniors have access to social activities and can build relationships with their peers.
Safe living environment: Assisted living facilities have security measures to keep residents safe.
Assisted living can enhance seniors' overall well-being and quality of life by providing support in areas such as:
Daily living activities: Seniors receive assistance with activities such as bathing, dressing, and grooming.
Nutritious meals: Assisted living facilities offer well-balanced meals to meet residents' nutritional needs.
Medical care: Residents have access to medical services such as medication management and regular checkups.
Peace of mind: Assisted living provides a secure environment for seniors, giving families peace of mind that their loved ones are safe and cared for.
Recognizing the Need for Assisted Living
It can be challenging to know when it's time to consider assisted living for aging parents. Here are some signs and indicators that may suggest it's time to have the conversation:
Difficulties with daily activities: If your parent needs help with basic tasks like getting dressed, cooking, or cleaning, it may be time to consider assisted living.
Safety concerns: If your parent is at risk of falls or if they have a medical condition that requires regular monitoring, assisted living may be a safer option.
Medical needs: If your parent has a chronic health condition that requires ongoing care, assisted living may offer the support they need.
Social isolation: If your parent is socially isolated and lacks a support system, assisted living can provide opportunities for socialization and community.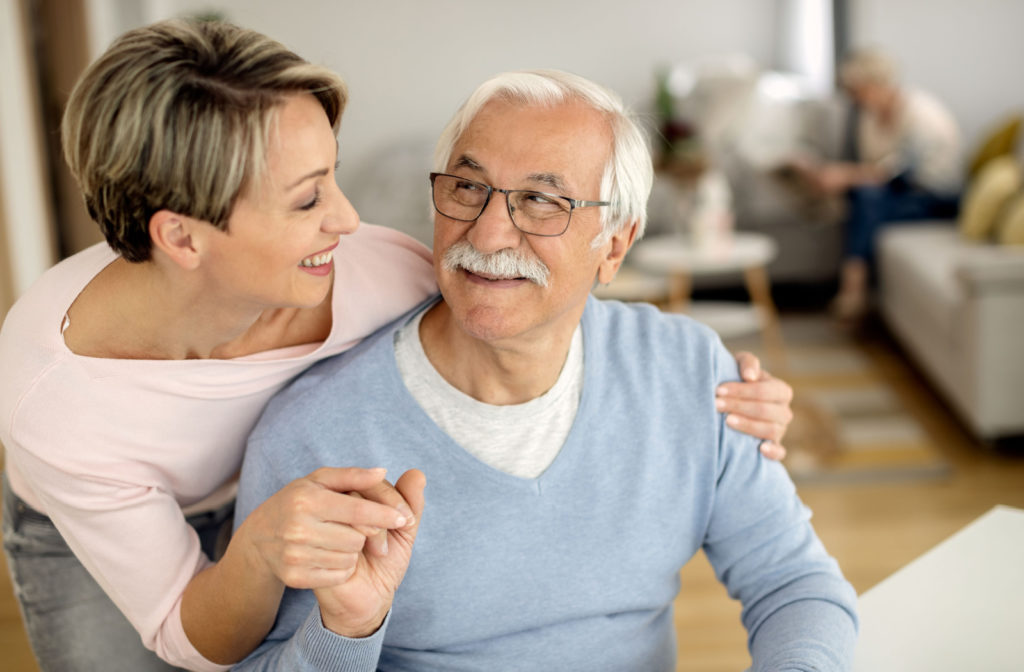 Preparing for the Conversation
Having a conversation with aging parents about assisted living can be challenging. Here are some tips on how to prepare for the discussion:
Gather information. Research different assisted living options and services so that you can provide your parent with accurate information.
Be empathetic. Put yourself in your parent's shoes and try to understand their concerns and fears.
Listen actively. Be attentive and listen to your parent's needs and desires. Let them know that you care about their feelings and are there to support them.
Use "I" statements. Express your thoughts and feelings using "I" statements, such as "I'm worried about your safety."
Focus on benefits. Emphasize the benefits of assisted living, such as socialization opportunities and personalized care.
Be specific. Use specific examples to illustrate your concerns, such as "I noticed that you've been experiencing difficulty with stairs."
Show respect. Be respectful and avoid talking down to your parent. Let them know that you value their opinions and are there to support them.
Explore Bentley Commons for Compassionate Assisted Living
With open communication, participation in decision-making, and addressing concerns, talking to your parents about assisted living can be a smooth conversation.
Bentley Commons at Lynchburg provides compassionate care and modern amenities. We encourage you to schedule a tour or consultation to learn more about how we can help support your loved ones.